Lindsay Agro, O.D.
General Eye Care, Contact Lenses, Diabetic Wellness and Co-Management of Post-Operative Care
"A science experiment in grade school was the catalyst for my career today. I am committed to being an integral part of my patient's healthcare team and enjoy each day that I am able to treat, educate, and improve quality of life for them."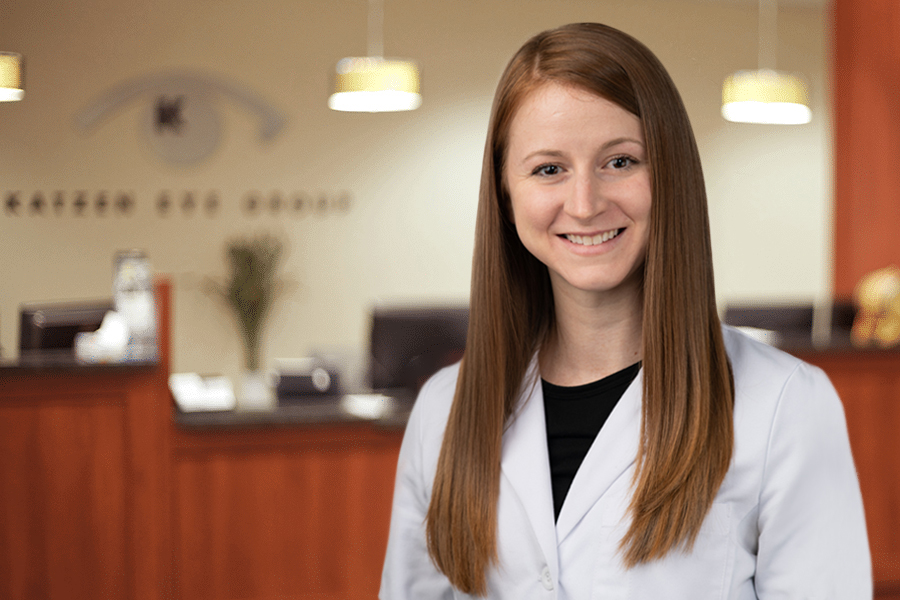 Dr. Agro joined the Katzen Eye Group in 2021. She received her Bachelor of Science degree from the University of Florida in Gainesville. She then went on to earn her Doctor of Optometry from Nova Southeastern University College of Optometry in Florida on a professional scholarship.
Prior to joining Katzen Eye Group, Dr. Agro specialized in primary care optometry, including a broad range of contact lens fits, as well as the diagnosis and management of ocular conditions such as dry eye, cataracts, and diabetic retinopathy.
Outside of the office, Dr. Agro enjoys staying active in the gym or running, keeping up with her favorite sports teams (Go Miami Dolphins!), and exploring the outdoors with her dog, Iris.