Joseph Harlan, Jr., M.D., F.A.C.S.
Medical and Surgical Management of Vitreous and Retinal Disease
"Although we do not have the cure for every difficult retinal disease, we are extremely fortunate to have access to a wide array of highly advanced medical and surgical technologies to help us solve many challenging and complicated retinal problems. The ability to provide hope and healing in the face of difficult vision problems is highly rewarding, and it's the reason I became a retinal specialist and it's the reason I go to work every day. "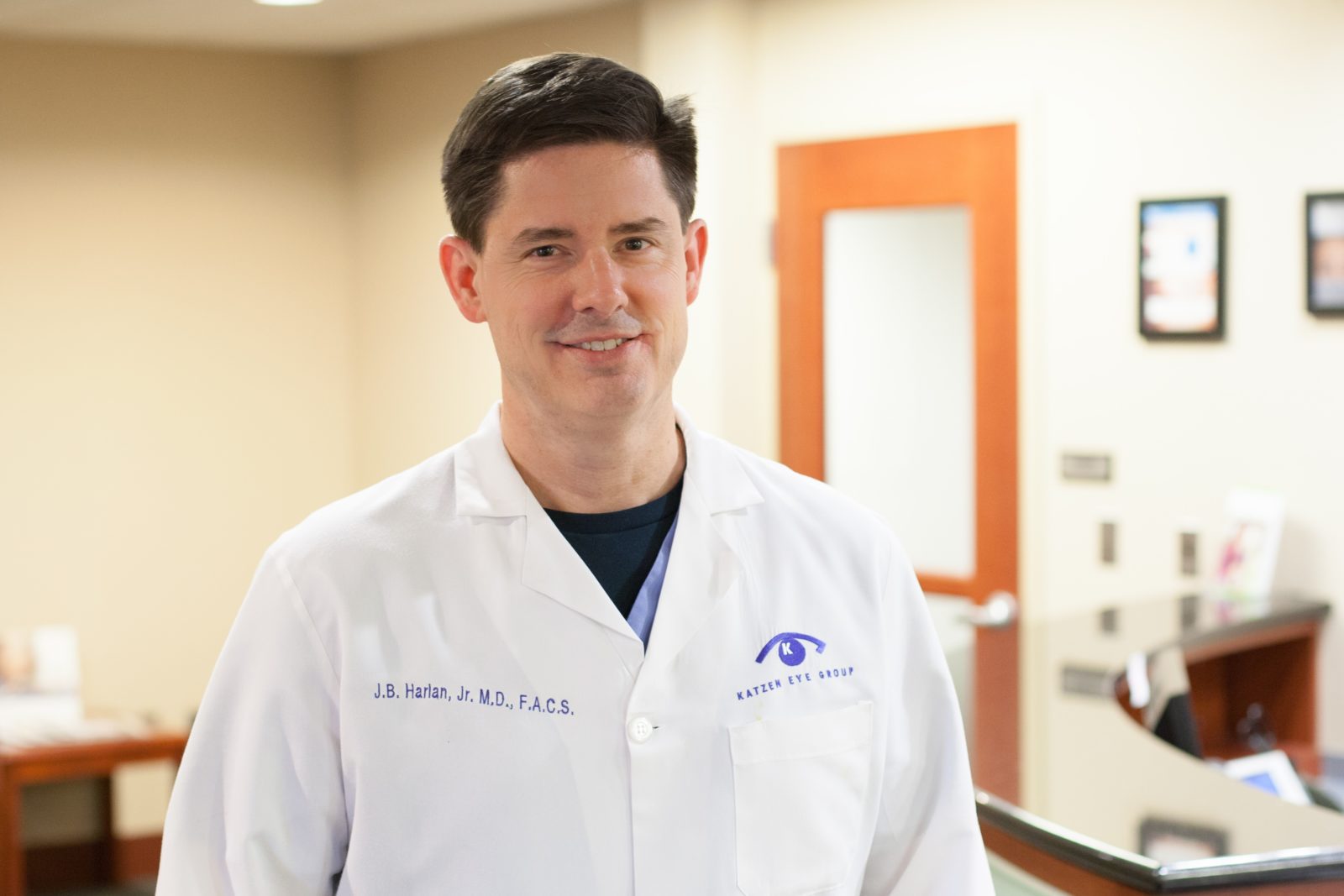 Dr. Harlan joined Katzen Eye Group in 2009 as Co-Director of Retinal Services. He received his bachelor's degree from University of Virginia, and went on to earn his medical degree from Johns Hopkins University, School of Medicine. Born in Baltimore, Maryland, Dr. Harlan has strong ties to the Baltimore area. He completed his internship at Sinai Hospital in Baltimore, and his residency at Wilmer Eye Institute at Johns Hopkins Hospital. After his residency, Dr. Harlan completed a Vitreo-retinal Disease and Surgery Fellowship at Wilmer Eye Institute, where he also became Assistant Chief of Service in 2000.
Dr. Harlan's commitment to vitreous and retinal disease continued at Krieger Eye Institute in Baltimore where he served as a Vitreo-Retinal specialist from 2001 to 2008. He has published numerous papers on the subject and is a well respected expert in the field. Dr. Harlan enjoys sharing his knowledge; in addition to his publications, he has served as a Part-time Assistant Professor at Wilmer Eye Institute. He is currently a member of The American Academy of Ophthalmology, The American College of Surgeons and The American Society of Retina Specialist. Aside from ophthalmology, Dr. Harlan enjoys spending time with his wife and three children.