About Us
A legacy of quality care: The Katzen Story
1968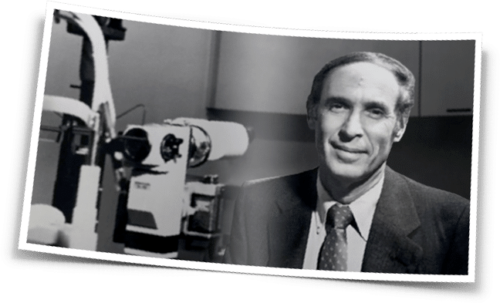 The Katzen story begins in 1968, from the makeshift office Dr. Jack Katzen and his secretary shared at Mercy Hospital. From humble beginnings, Dr. Katzen built the Katzen Eye Group as a place that would make a difference in the lives of many and change the way the world approaches vision correction.
His son, Brett, shared that same dream. As a child, Brett would follow his father on rounds through the hospital and watch people's lives be transformed from the work done by the Katzen Eye Group. When he joined the practice in 1992, he made it his mission to carry out his father's legacy and continue to shape the practice as a welcoming center that served all aspects of eye care under one roof.
It's not just the quality of care, but the quality of caring.

Dr. Leeds Katzen
At Katzen, care comes second to caring. What that means is you, the person, come first. We tailor our discussions, treatment options, and overall patient care around your story and what works well for the life you hope to achieve.
Mercy Hospital – 1970
From those humble beginnings in his office at Mercy Hospital, Dr. Katzen has expanded his practice with 30 doctors and eight state-of-the-art facilities.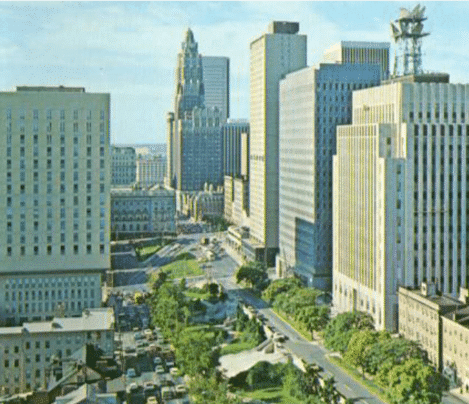 Pioneering for the Betterment of Your Eye Care
The eye care professionals at Katzen believe that with greatness comes change. That said, we continue to work, innovate, and constantly advance. For you. Because the quality of your eye care is too important for us to remain stagnant in our approaches.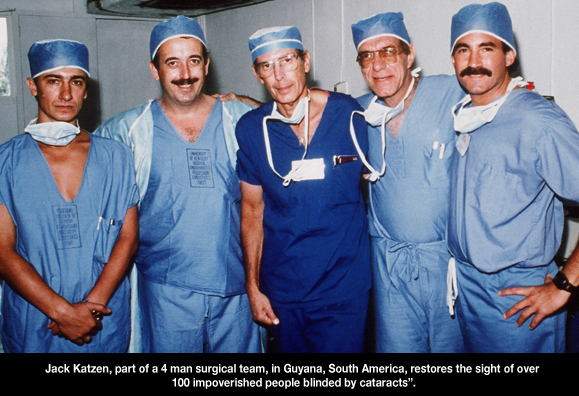 The doctors at Katzen Eye Group are pioneers, employing the latest technology and effective procedures to serve our patients best. Katzen Eye Group was the first in Maryland, and among the first in the nation, to use intraocular lens implants for surgery as well as some of the first ophthalmologists in the nation to utilize Phacoemulsification to remove cataracts. Dr. Katzen and his colleagues were also some of the first doctors in the country to perform surgery to correct nearsightedness (radial keratotomy).
For five decades, Katzen Eye Group has been the region's leader in ophthalmologic breakthroughs and continues to further that legacy every day to help you achieve a life without limitations.
Dr. Leeds Katzen On Competency In An Eye Care Practice