Dry Eye Syndrome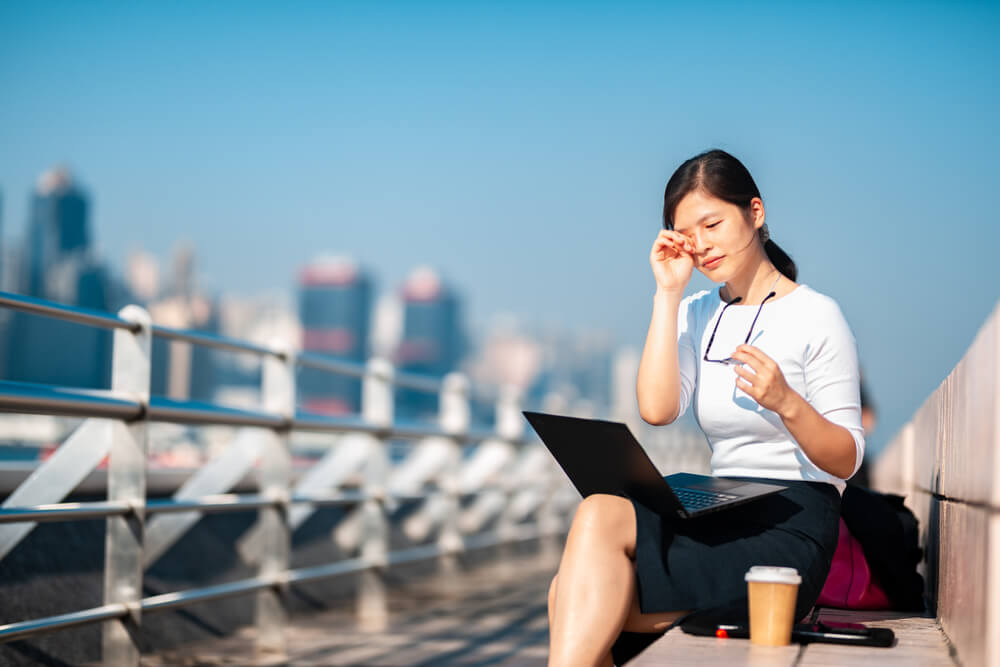 What is Dry Eye Syndrome?
Dry eye syndrome is a common condition that occurs when your tears are not sufficient in keeping the front surface of the eye (cornea) well lubricated. The cornea's health (and your comfort) is aided by your tears. Low tear production and unbalanced tear composition can have lasting effects on your vision.
How do I know if I have Dry Eye Syndrome?
Stinging and itching of the eyes?
Excess tearing or sensitivity to light?
Decreased or blurry vision?
Inflammation and redness?
Sandy/gritty feeling?
Any of the above symptoms could be indicators of dry eye syndrome. Schedule an eye appointment to discuss these symptoms HERE.
What are my options for treating dry eye syndrome?
Dry eye syndrome can be treated in several ways.  A temporary solution is the use of over-the-counter artificial tears to lubricate the cornea. However, this approach does not address the underlying problem, which is often inflammation. To combat this, there's an FDA-approved prescription eye drop called Restasis. Restasis decreases inflammation, preventing further eye damage and aiding the eye in creating more efficient lubrication.
Should the above approaches prove ineffective in improving your vision, or if a patient desires to reduce dependency on drops, Katzen Eye Group offers a solution called the Palomar Laser System. The System uses natural broadband light, also known as Intense Pulsed Light (IPL) to unblock tear glands and reduce the influx of inflammatory chemicals around the orbital region. This therapy leads to a more natural tear film that protects and nourishes the surface of the eye.

The IPL laser has been used extensively for treating conditions that affect the area around the eye, so a long track record for safety has already been established for its use in medical treatment. Enrollment in Katzen Eye Group's Ocular Dryness and Discomfort Program grants you access to this innovative therapy for dry eye treatment.
Frequently Asked Questions
How long does the initial consultation take?
Allow two hours total for the consultation and diagnostic procedures.