Donna Booth, M.D., F.A.C.S.
Cataract Surgery, Dry Eye Treatment, and General Ophthalmology
"I chose Ophthalmology because surgeons make things happen and gives you a chance to make a difference in someone's life using science, skill and intuition. "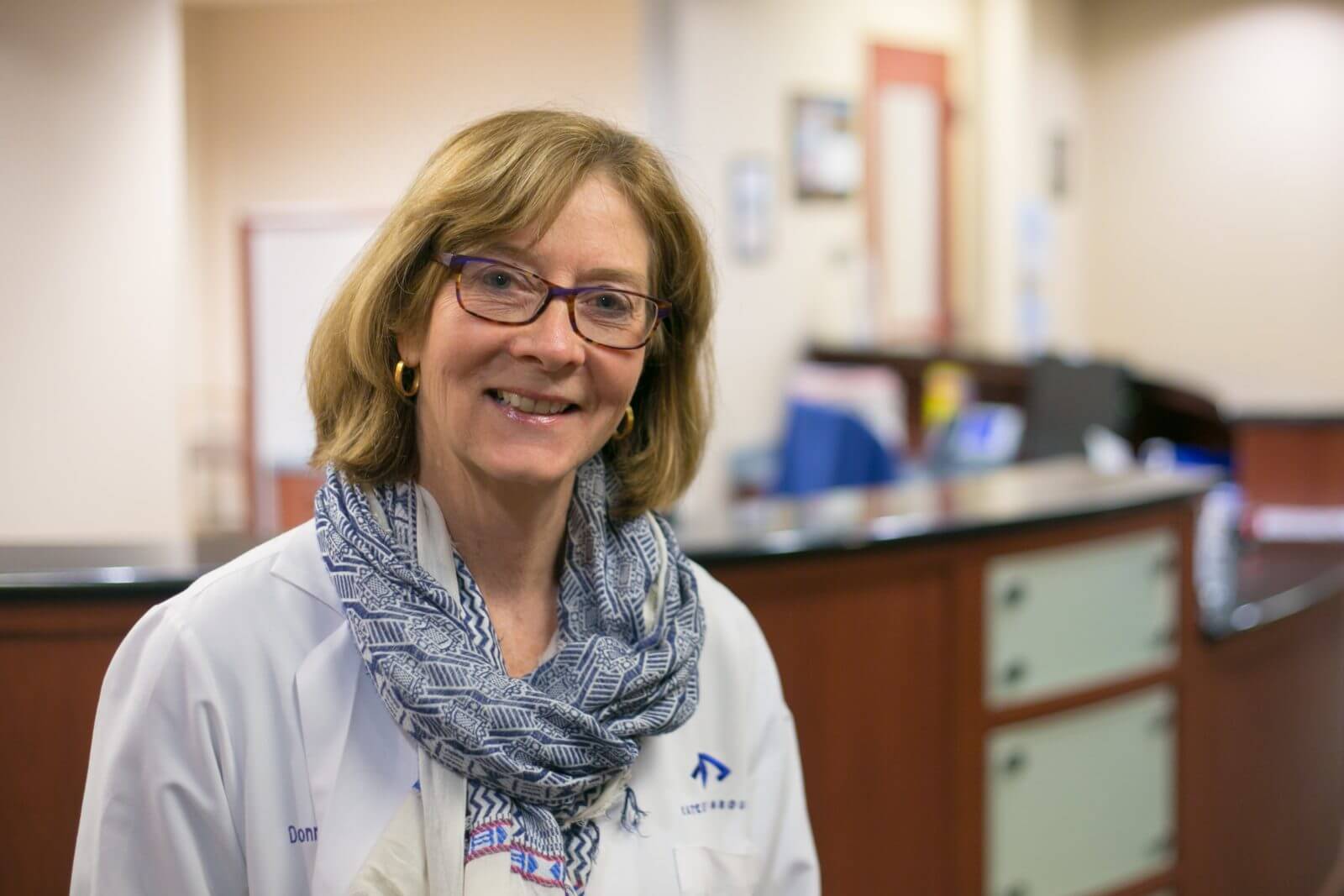 Dr. Donna Booth joined the Katzen Eye Group as an associate physician in 1994. She attended Mary Baldwin College in Staunton Virginia, where she received an Honors Bachelor of Science Degree in Chemistry in 1977. After completing medical school at Eastern Virginia Medical School in 1981, she furthered her education with an Ophthalmology Selective program at Bascom Palmer Eye Institute. Her residency training included an internal medicine internship at Memorial Medical Center in Savannah, Georgia as well as an ophthalmology residency at Eastern Virginia Graduate School of Medicine where she served as Chief Resident from 1985-1986.
As a member of the American Academy of Ophthalmology, American Society of Cataract and Refractive Surgeons, Fellow of the American College of Surgeons and the Medical & Chirurgical Society of Maryland, Dr. Booth is a board certified ophthalmologist who specializes in consultative ophthalmology and cataract surgery.
Growing up on a farm in Penhook, Virginia, she continues with her mother, in the family's farming tradition, breeding Angus cattle, thoroughbreds and participates in flat racing and Three Day Eventing. She spends much of her free time with her horses and enjoys cooking, reading and traveling.
Watch Dr Booth's Cataract Q&A