Advanced Cataract Surgery
A modern approach to precise vision.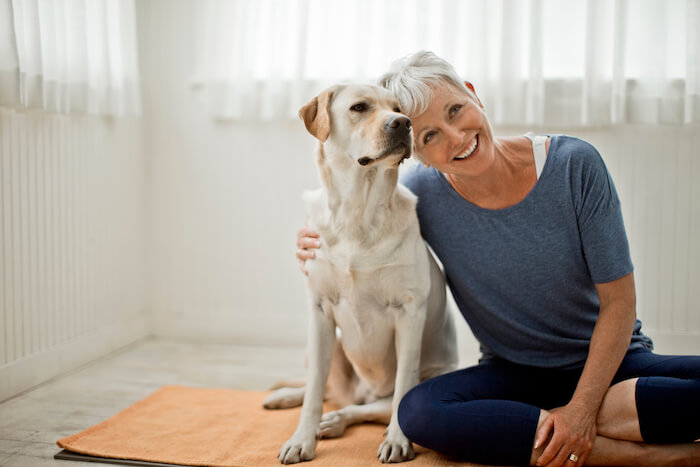 Why Cataract Surgery?
As the cataract worsens it affects both the quality & quantity of our vision.
If you have a cataract that is interfering with your normal routine or daily activities, we recommend having cataract surgery. This is an extremely safe procedure that can correct distance vision and astigmatism by removing your cataract and replacing it with a modern lens.
This new intraocular lens is permanent and eliminates the chance of future cataracts forming.
Is Cataract Surgery Right For Me?
Do you see glares, starbursts, or halos at night?
Are you having difficulty driving or recognizing faces?
Are colors not as sharp or vivid as you once remember?
If you answer "Yes" to any of these questions, you may be showing early signs of cataracts. Schedule an eye appointment to discuss these symptoms HERE.
Learn more about Advanced Technology Lenses
and Laser Cataract Surgery
Laser-assisted Cataract Surgery with Catalys®
At Katzen Eye Center, our experienced physicians and knowledgeable staff utilize Catalys®, with this cutting-edge laser technologies. Cataract surgery has traditionally used a diamond blade to create several small incisions during the treatment. With this advanced surgical technology, our team is capable of laser precision with a speedy, more efficient procedure and a more rapid recovery time for our patients.
What is it like to have Cataract Surgery?
1. Schedule A Consultation
At a time that's convenient for you, a Katzen ophthalmologist will meet with you to discuss the changes in your vision and help you understand available options. The consultation and diagnostic testing are free, and certainly does not obligate you to any future service. We are able to determine if you are a candidate for Cataract Surgery. You will have an opportunity to schedule your procedure at this appointment. The doctor performing your consultation will be the same doctor performing your surgical procedure.
2. Arrive At The Surgery Center (Dulaney Eye Institute) For Cataract Surgery
After being greeted by the staff, you are met by the doctor who will be performing your surgery.
3. Travel Home For Recovery
After surgery, you must have a friend or family member provide your transportation home. You will experience improved vision right away, but we recommend not reading, driving, or using a computer for the rest of the day. After a good night's sleep you can return to work the next day.
4. Come Back The Next Day For A Post-Op Checkup
It is important that you meet with your ophthalmologist the day after your surgical procedure. We will confirm that your eyes are healthy and clear you for normal activity.
Frequently Asked Questions
What is Cataract Surgery?
Cataract surgery is a simple procedure with an excellent success record. The clouded natural lens is replaced with an artificial lens called an intraocular lens (IOL). It is done on an outpatient basis with a topical anesthetic that will make it a painless procedure. One eye is done at a time, with a short healing period in between.
After making a very small incision outside your field of vision, your eye surgeon will insert a tiny probe and use ultrasound to break up the clouded natural lens. With suction, the pieces are easily removed, and through the same incision, the IOL is inserted and positioned correctly. You may have a protective shield to wear during sleep for about a week, and your eye surgeon will prescribe eye drops to be used several times each day for several weeks. For best results, it is very important that you follow your surgeon's post-operative instructions exactly.
Am I too young or old for Cataract Surgery?
Treatment is suggested depending on the severity of symptoms and cataract development. For patients with fully-developed cataracts, cataract surgery is the recommended solution. However, if your symptoms suggest that you're showing early signs of cataract development but not a fully-developed cataract, other treatment options are available.
Read more about cataract treatment options here and schedule a consultation to have one of our doctors examine your circumstance.
What are Intraocular Lenses (IOLs)?
When your cataract (cloudy human lens) is removed, it is alike to a camera taking a photograph without a lens; the photo would be blurry. Therefore, anyone undergoing cataract extraction receives a new, man-made lens, called an intraocular lens (IOL), to replace their natural lens.
IOLs are permanent and maintenance free. You cannot feel them, you will never have to clean them, and unlike your natural lens, they stay clear indefinitely. The size, shape, design, material and prescription will be chosen by your doctor especially for you.
What are the different types of IOLs?
After a thorough examination and evaluation, you will be presented with various options of IOLs. These IOLs are specially designed for you based upon your doctor's recommendation and your lifestyle. An IOL counselor will assist you with a detailed explanation of your lens options and answer any questions that you may have.
Monofocal IOL: Assists patients in distance activities and helps lessen the dependent on glasses.
Advanced Technology Lenses: Offers variable distance viewing with a greater possibility that glasses or contacts will not be needed.
Extended Range of Vision IOL: Provides less dependence at all distances and offers greater freedom from eyewear than traditional monofocal IOLs.
Toric (or Astigmatic) IOLs: Reduces or eliminates corneal astigmatism while greatly improving distance vision in patients.
Accommodating (Crystalens) IOL: Corrects vision by changing focus as the patient views objects at varying distances.
How do I know if I'm a candidate for IOLs?
Cataract surgery is one of the safest and most effective vision correction surgeries available. IOL implantation makes it possible for those with cataracts and age-related eye problems to enjoy the best vision of their lives.
Please contact an ophthalmologist at Katzen Eye Group today, if you'd like to determine your candidacy for cataract surgery with intraocular lenses. Our doctors will evaluate your eyes to ascertain which one of the many intraocular lenses available may be right for you.
How long does the initial consultation take?
About 2 hours, including the diagnostic procedures.
Can I have both eyes done in one surgical procedure?
Ophthalmologists will only treat one eye at a time. An average time between surgeries is usually two weeks, but that may depend upon the individual patient and doctor.
How long will the surgery last and is it painful?
In general, cataract surgery will take approximately 10 minutes. You should experience no pain before, during, or after your surgery.
What should I expect during recovery from Cataract Surgery?
During your recovery period after cataract surgery, taking precautions and administering all medications according to your doctor's instructions will lead to a hasty recovery. The typical cataract surgery patient should return to normal activities within a day or two. Katzen Eye Group staff will answer all of your questions and work with you toward achieving better, clearer, brighter vision.
Patients having their cataracts removed are asked to wear a patch for approximately 6 hours post-operation and a plastic shield to bed, the first night only, to cover and protect the operated eye. You will be asked to use eye drops after surgery.
By following these recommendations and your doctor's instructions after cataract surgery, you will soon return to activities that might have been previously limited or halted due to previous poor eyesight. If you or someone you know is considering cataract surgery, Katzen Eye Group surgeons are ready to help. To schedule an appointment, please contact us by filling out the online form or by giving us a call.
What is Laser Cataract Surgery?
The Catalys® laser is an advanced precision-based technology that partners unmatched precision and control, helping Katzen Eye Group surgeons to customize the procedure to your eye. It is unquestionably the most technologically advanced option for cataract patients. When you choose to have cataract surgery with the Catalys® laser, you'll enjoy an array of dynamic benefits. LenSx features real-time diagnostic tools for an exact visual representation of what's going on inside the eye during the procedure.
Much like our fingerprints, each of us has our own subtle differences when it comes to the eye, with the size, depth, lens position, and corneal curvature all ranging extensively. That is why our team employs the Catalys® technology to map each patient's eye prior to surgery allowing for unparalleled accuracy.
The advanced Catalys® laser is designed specifically for performing the most important parts of cataract surgery. Catalys® uses a laser source to produce femtosecond laser pulses; an aiming system to localize specific targets in the eye; an optical delivery system to accurately deliver laser pulses to desired targets in the eye, and a computer controller to accomplish clinical procedures.
At your cataract surgery consultation, our Katzen Eye Group specialists will discuss the process with you so that the best decision can be made for your situation and goals. We pride ourselves on delivering the best in technology and technique to make this important procedure as easy as possible for each patient.