Jonathan Katz, M.D.
Cataract Surgery, LASIK, Medical and Surgical Management of Glaucoma
"My interest in glaucoma lies in the personal relationships I am able to build with my patients as we work together to treat this life-long disease. "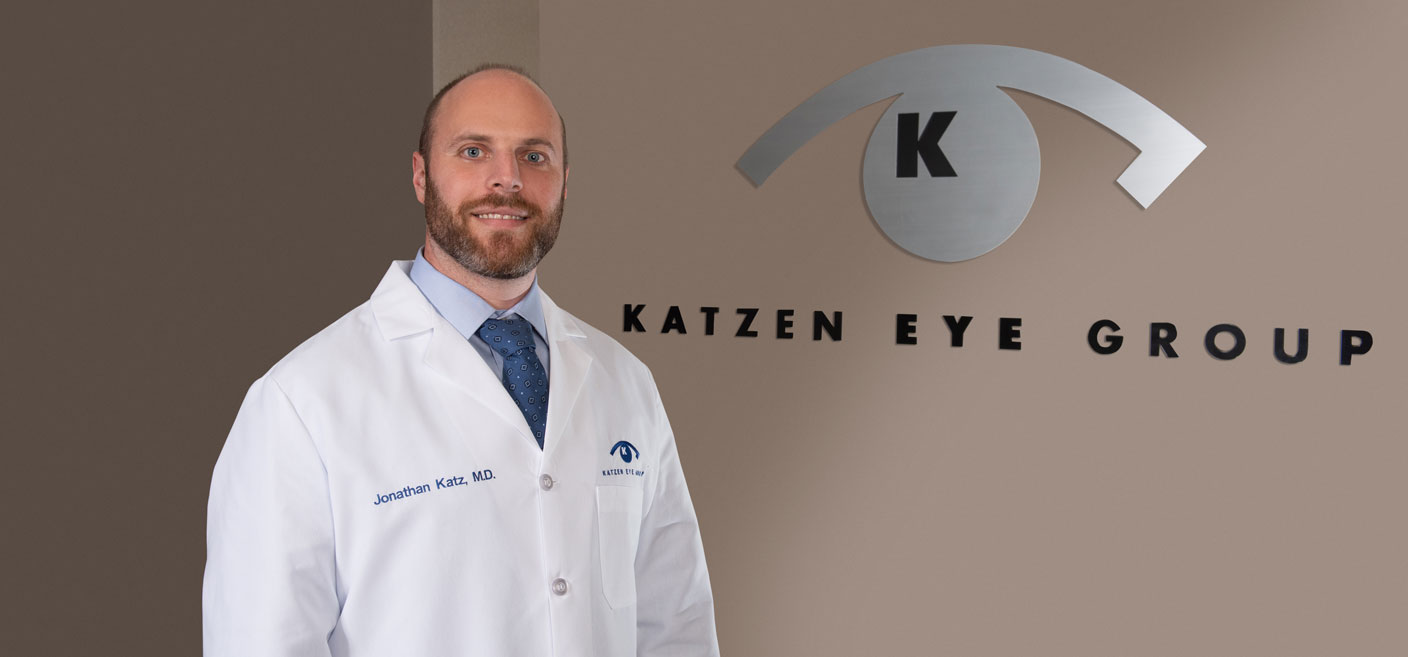 Dr. Jonathan Katz joined the Katzen Eye Group in 2019. He specializes in primary and secondary glaucomatous diseases. His interests include both their medical and surgical management, with experience performing traditional glaucoma procedures like trabeculectomies and glaucoma drainage device implantations, along with newer minimally invasive glaucoma surgeries (MIGS). He is a member of the American Academy of Ophthalmology and the American Glaucoma Society, and has authored publications and delivered numerous presentations.
Dr. Katz received his medical degree from George Washington University School of Medicine in Washington, DC where he was inducted into the Alpha Omega Alpha Honor Society and graduated with distinction. He then completed an internship at Medstar Franklin Square Hospital in Baltimore, MD. After which, he and his wife moved to Atlanta, Georgia where he completed his residency in Ophthalmology and then his fellowship in Glaucoma at the world-renowned Emory Eye Center at Emory University. He is excited to bring his experience back to his home town of Baltimore, MD.
Outside of the office, Dr. Katz enjoys hiking, biking, and spending time with his family.
Watch Dr. Katz's "Behind the Lens" Video