Pediatric Ophthalmology
Why Katzen?
Like you, we want the best for your child's vision and eye health. Katzen's board-certified physicians and staff are dedicated to providing the best medical and surgical care for your son or daughter. Schedule their next eye exam today!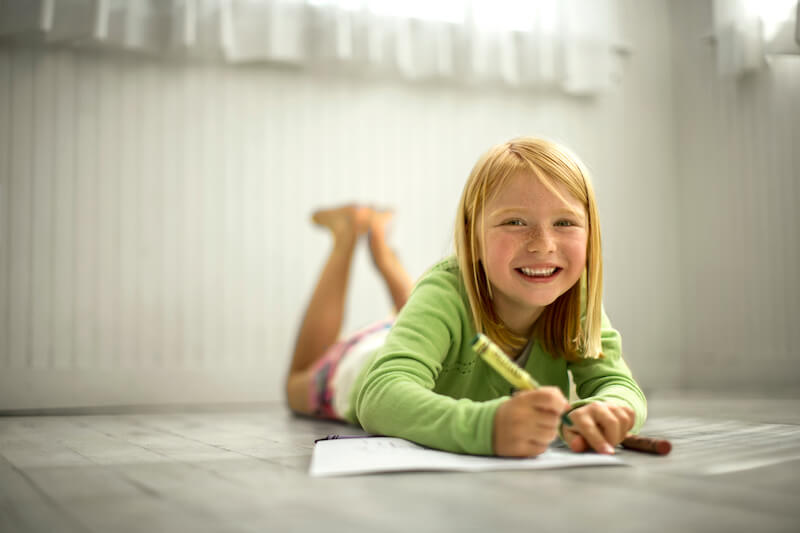 At what age should I bring my child in for an eye exam?
The American Academy of Ophthalmology recommends that all children have a comprehensive eye exam by age 3. The signs of vision problems in children can be subtle, so it's important to schedule regular checkups and watch for any changes in your child's eyesight.
If you notice any of the following during your child's checkup:
Eye rubbing or redness around their eyes
A change in how well they see things
Constantly holding books or toys close to their face
Frequently Asked Questions
What is a pediatric ophthalmologist?
A pediatric ophthalmologist is an ophthalmologist who focuses on eye diseases, visual development, and eye care in children. In addition to college and four years of medical school, they have completed a one-year internship, a three-year residency in ophthalmology, and one to two additional years in advanced fellowship training in pediatric ophthalmology and strabismus. Certification by the American Association for Pediatric Ophthalmology and Strabismus is required to complete the fellowship training.

Pediatric ophthalmologists are concerned with the development of a child's visual system and the eye conditions that may interfere with proper visual development in children. Additionally, a pediatric ophthalmologist may manage ocular diseases that affect children, perform eye surgery on children, or utilize glasses and medications to manage eye problems in children. Children with squinting, misalignment of the eyes, head turns or tilts are referred to a pediatric ophthalmologist for an evaluation.

Many of these conditions are genetic, so often, children are examined if there is a family history of childhood eye problems. Adults with eye movement disorders like strabismus are often referred to pediatric ophthalmologists, who are familiar with this type of condition. Generally, pediatric ophthalmologists recruit an orthoptist to assist in treating strabismus.
What conditions can be treated or managed by a pediatric ophthalmologist?
A pediatric ophthalmologist is trained to treat and/or manage the following eye conditions:

Infections (conjunctivitis)
Strabismus and misalignment of the eyes
Amblyopia (lazy eye)
Monitoring of the visual development and treatment of complications due to pediatric cataract, glaucoma, and Retinopathy of Prematurity (ROP)
Blocked tear ducts
Visual inattention
Abnormal visual development
Ptosis
Genetic disorders
Congenital malformations
Myopia (near-sightedness)
Astigmatism
Dyslexia, attention deficit disorder, and other visual problems affecting education
How long does the initial consultation take?
It takes about 2 hours, including the diagnostic procedures.