Francisco Burgos, O.D.
Comprehensive Eye Care, Refractive Services and Co-Management of Glaucoma and Post-Operative Cataracts
"When I was a kid my cousin was going to medical school and I would sneak into his studio when he was not there to go through his books and thinking back that was probably when I realize that I wanted to be in the medical field. "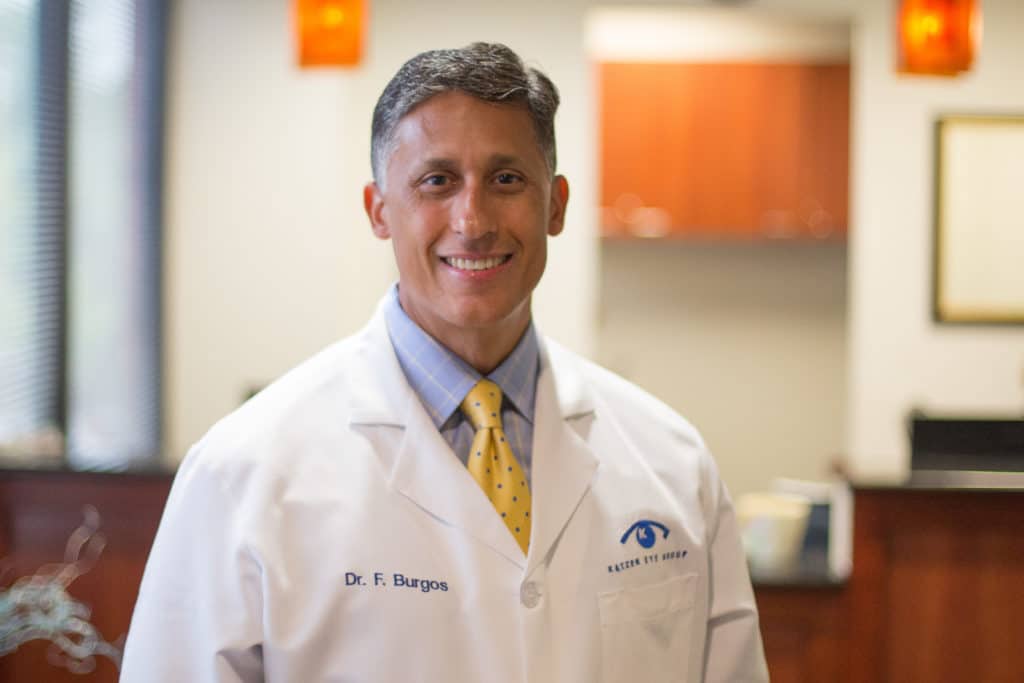 Dr. Francisco Burgos joined Katzen Eye Group in 2003. Dr. Burgos earned a Bachelor of Science degree in Microbiology from the University of Massachusetts in 1989 and went on to become an Optometrist, graduating from the New England College of Optometry in 1994. Dr. Burgos completed the Primary Care Residency Program in 1995 where he worked at the Bedford VA Medical Center and the Joslin Diabetes Center in Boston.
Specializing in pre and post-operative LASIK care, he has become an integral part of Katzen Eye Group's laser vision correction division. His previous experience as the Clinical Director of TLC Laser Eye Center in Towson, Maryland, brings expertise to patient candidacy and complex case management.
Along with his responsibilities with laser vision correction, Dr. Burgos fills a key role in managing medical optometric care in both the Towson and Mercy locations. As a Primary Care Resident at the Beetham Eye Institute of the Joslin Diabetes Center, he gained critical knowledge in treating diabetic eye conditions.
In his free time, Dr. Burgos enjoys working out, golf and SCUBA diving.