Eric Williams, O.D.
Comprehensive Eye Care, Contact Lenses, Refractive Services, and Co-Management of Post-Operative Care
"I recall in 5th grade art class the assignment was to draw what we wanted to be when we were adults. Well, I drew myself in a white lab coat not knowing exactly what field of the sciences that I would pursue. I am glad I chose the visual health sciences! It's a great feeling to help restore a patients vision, treat various diseases with a vast number of medications, and use the latest technology to give the best experience and care to my patients. "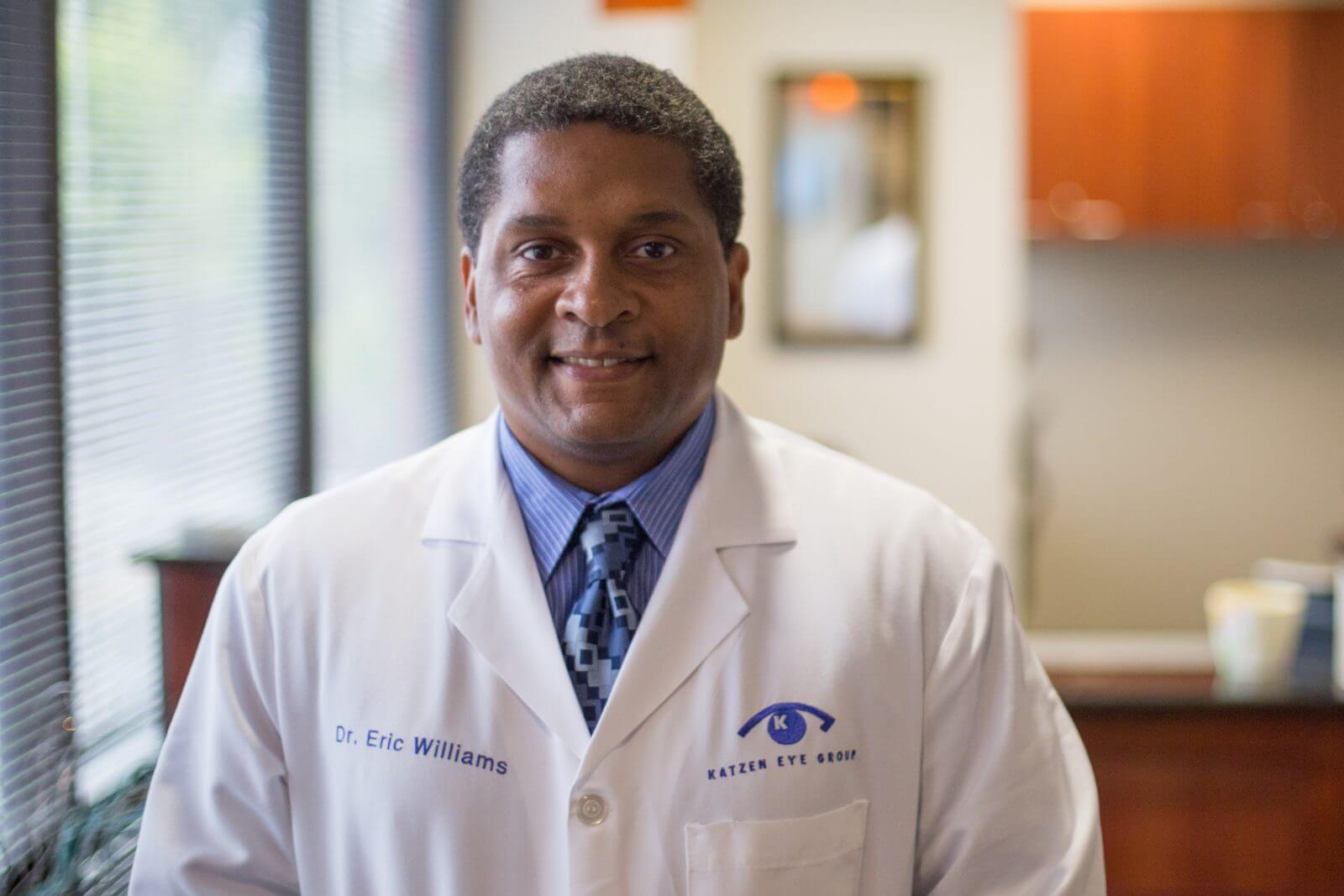 Dr. Eric Williams joined Katzen Eye Group in 1998. He attended Johns Hopkins University where he received his bachelor's degree in Psychology in 1992. He earned a degree in Visual Sciences and Doctor of Optometry from the Pennsylvania College of Optometry in 1998.
He is currently a member of both the American Optometric Association and the Maryland Optometric Association. Dr. Williams specializes in comprehensive eye care, eye emergencies, as well as pre–and post–operative care of both cataract and laser vision correction patients and is currently the Director of Orthokeratology at Katzen Eye Group.
Dr. Williams always had an idea he wanted to be a doctor. In 5th grade during art class for career day, he drew himself in a white lab coat. That image was to come to fruition as he later chose the eye care field which he highly enjoys while giving a personal touch and care to each patient.
During college, Dr. Williams was a star defensive back on the Johns Hopkins football team. In his free time, he enjoys time with his wife, Juhi and 2 sons, Arjun and Aaryan. His hobbies include mountain biking, motorcycles and listening to music.