Gary Baziz, O.D.
Comprehensive Eye Care, Contact Lenses, Refractive Services, and Co-Management of Post-Operative Care
"I remember when I was 8 years old in third grade, Mrs. Feldman asked our class to present a science project. I was so interested in the eye I could not wait. I did all the research, looked up all the structures of the eye and then made a model. I was so excited to show the class and teach them about the eye! Mrs. Feldman was very impressed and till this day I still love working with the optics as well as the physiology of the eye." "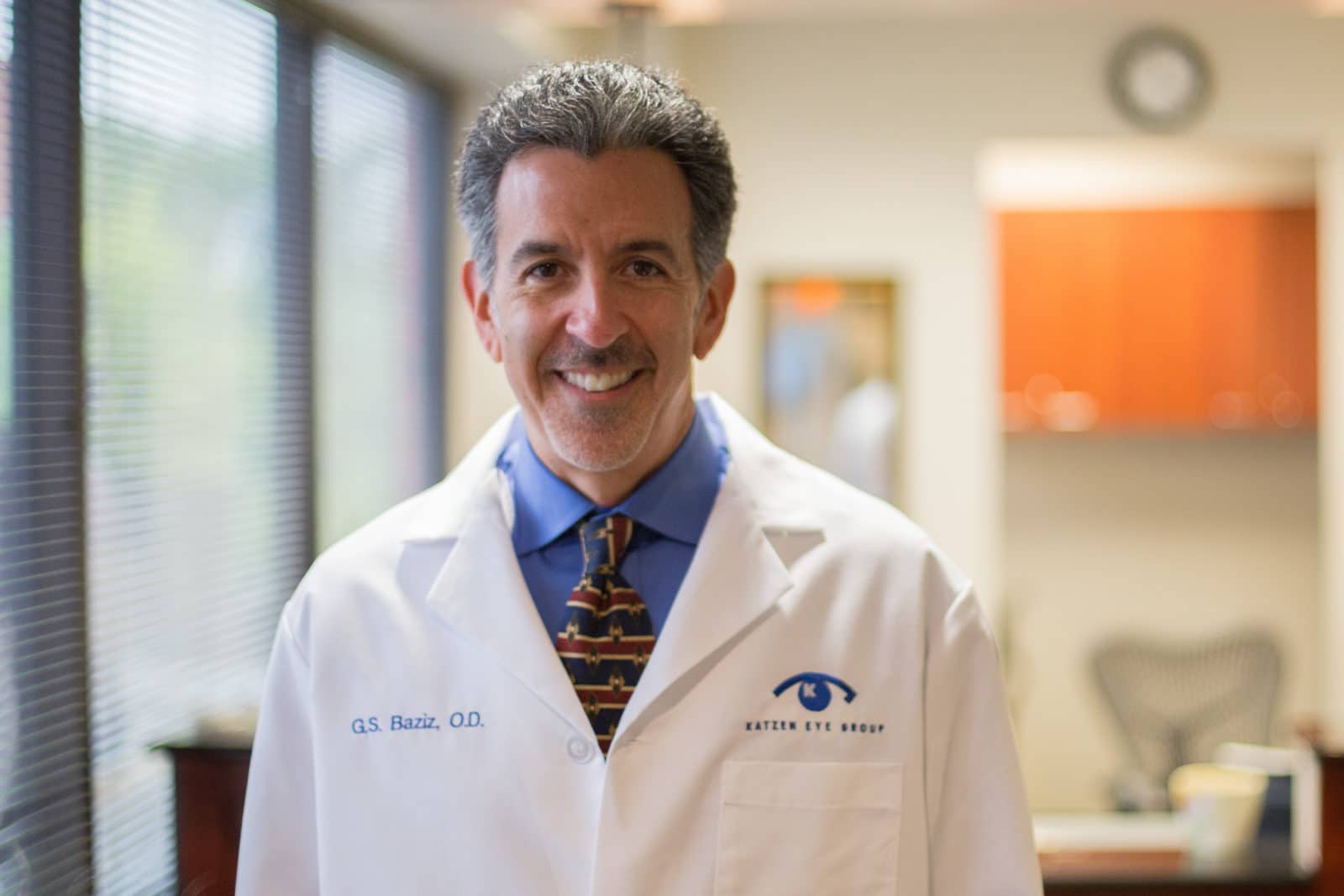 Dr. Gary Baziz has been a member of the optometric staff at Katzen Eye Group for nearly ten years. After graduating from the University of Maryland in 1987, he went on to Southern College of Optometry where he earned his optometry degree in 1991.
As a member of both the Maryland Optometric Association and the American Optometric Association, Dr. Baziz specializes in all phases of primary eye care, including keratoconus, toric and rigid gas permeable contact lenses as well as diagnosing and managing eye diseases.
Born in Baltimore in 1965, Dr. Baziz enjoys golf, weight lifting, travel and classical guitar.