Robert Leikin, O.D.
Director of LASIK and Premium Surgical Services, Contact Lenses, and Comprehensive Eye Care
"I have always wanted to have a positive impact on the lives of others. Helping them see clearly has certaininly filled that need. However, with the advance of Laser and other ophthalmologic technology, individuals who have previously been seeing clearly with glasses and contact lenses are now seeing better than they ever had, without any additional correction. This "wows" not only the individual patients and their families, but me as well. I am honored that as part of the Katzen Eye Team, I am part of this miracle... "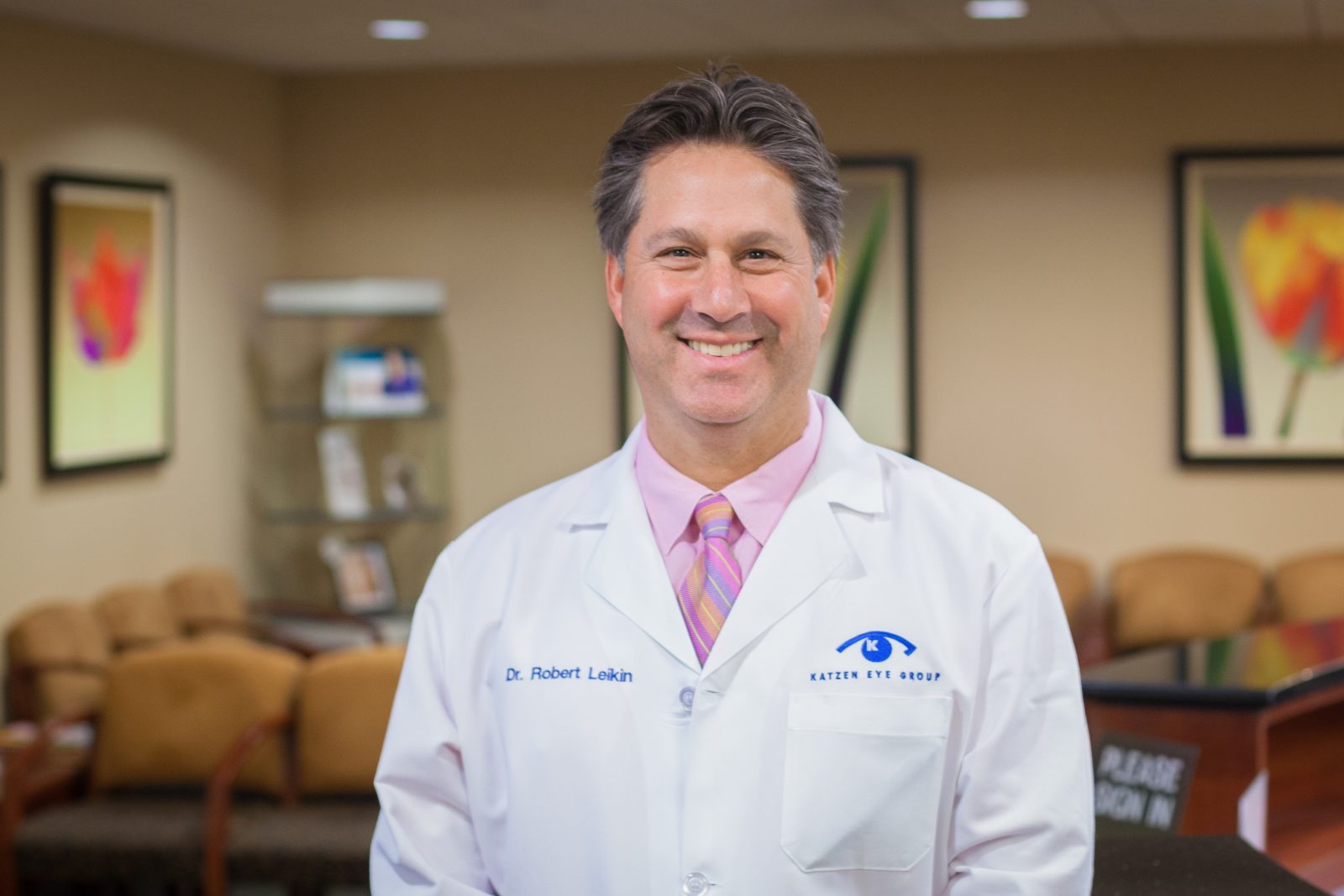 Dr. Robert G. Leikin joined Katzen Eye Group in 2012 as Director of Laser Vision Correction Services. Dr. Leikin comes to Katzen from Kameen Eye Associates where he served as Clinical Director of Refractive Services for nearly 14 years.
With more than 25 years of experience, Dr. Leikin specializes in refractive eye surgery including Lasik, PRK, and Premium Intraocular Lenses for cataract surgery. In this role, he will also be involved in business and management responsibilities to positively impact the growth and success of the refractive practice.
Dr. Leikin graduated from the University of Maryland, College Park with a BS degree and received his Doctor of Optometry from the Pennsylvania College of Optometry. He spent five years as a self-employed optometrist before becoming a PearleVision franchisee. Through his Accueyes business, he also visits nursing homes to perform optometric exams. Most recently, Dr. Leikin was the Clinical Director for Kameen Eye Associates, where he performed pre- and post-operative consultations for refractive laser surgery, cataract post-operative care and contact lens evaluations, among other duties.
When Dr Leikin is not helping with the gift of sight, he can be found on the golf course, traveling (to a golf course) or reading (about golf). He, his wife MIndi, and their 3 children live in the Owings Mills area.
Watch Dr. Leiken's LASIK Q&A