Apostolos J. Giannas, O.D.
Comprehensive Eye Care, Contact Lenses, and Refractive Services
"I started wearing glasses in the fourth grade and every year my eyes got weaker and the glasses were made stronger until I was so nearsighted that I could not see the clock on my nightstand from my bed unless it was 6 inches from my face. When I decided that I was going to work in healthcare, it was an easy decision to go to optometry school to learn about the mechanism of nearsighted and to be able to help others from becoming so nearsighted."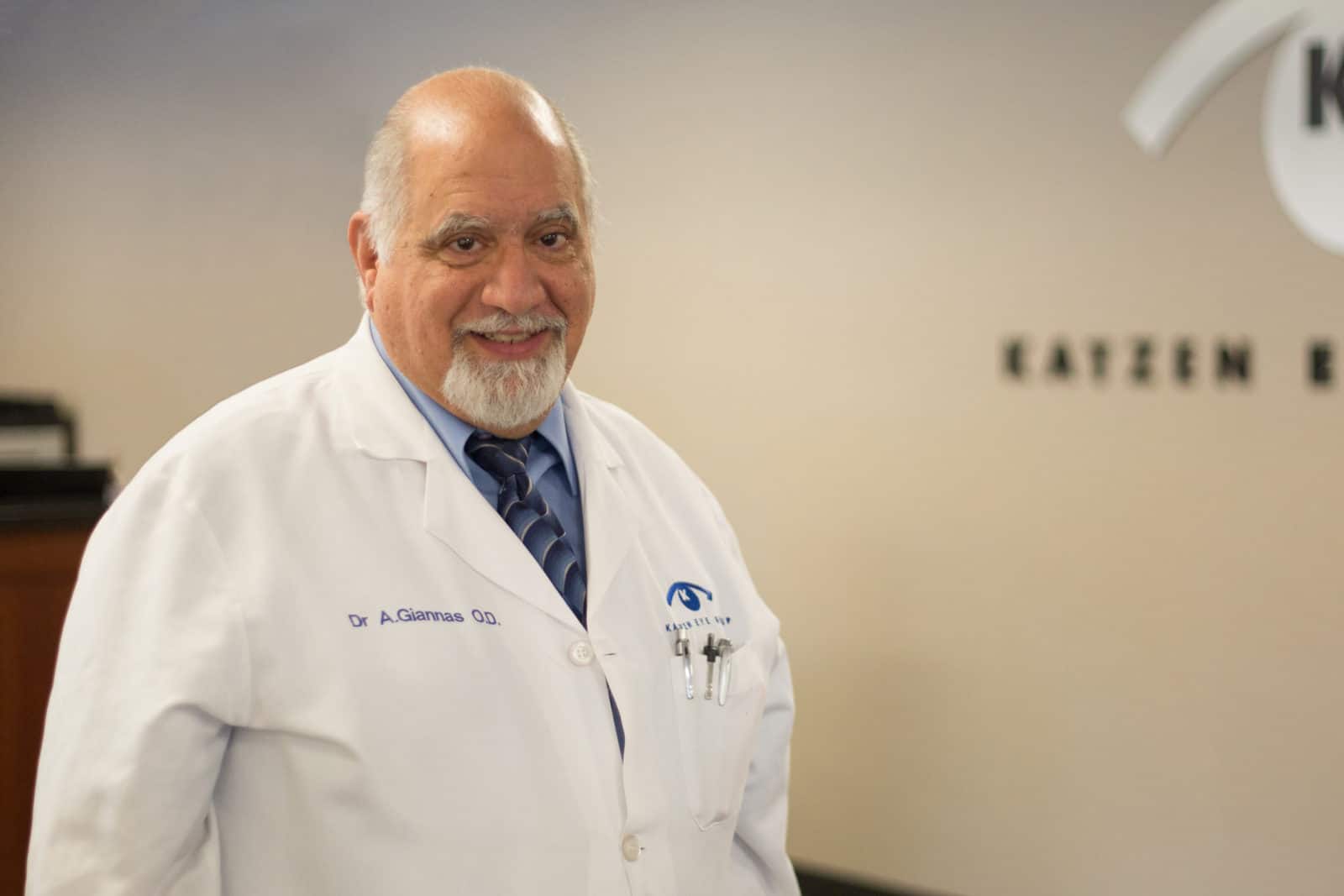 Dr. Apostolos Giannas has been in private practice for over 30 years and as a first generation Greek American he is able to communicate directly with his Greek patients. With all the regulatory changes in healthcare now, Dr. Giannas decided to merge his practice with the prestigious Katzen Eye Group, in order to focus solely on providing excellent care to his patients. He is also using this opportunity to spend more time with his family.
He graduated from the University of Maryland at Baltimore County in 1977 with a Bachelors degree in Biology. He went on to optometry school at the Southern College of Optometry where he received a Bachelor of Science in Optometry and Doctorate in Optometry in 1981. He did a clinical externship with contact lens pioneer Dr. Harold Davis in Chicago, IL as well as a primary care externship here in Baltimore. Dr. Giannas is a member of the American Optometric Association and the Maryland Optometric Association as well as a past president of the Greater Baltimore Optometric Society. He specializes in primary eyecare, contact lenses as well as pre and post operative co-management of cataract and lasik patients.
Dr. Giannas is actively involved with his church. He enjoys spending time at the beach and going to Greece to visit relatives and friends.