Verinder S Nirankari, M.D., F.A.C.S.
Corneal Care, Corneal Disease and Transplant, and Complicated Cataract Treatment
"My inspiration for becoming a corneal surgeon came from observing my father as a young boy while he performed a corneal transplant giving a one-eyed patient the gift of renewed sight. I was lucky to also have a great mentor in Dr. R. Richards, the head of ophthalmology at University of Maryland, who taught me the science and art of ophthalmology alongside the humanity of eye care that I learned from my father. "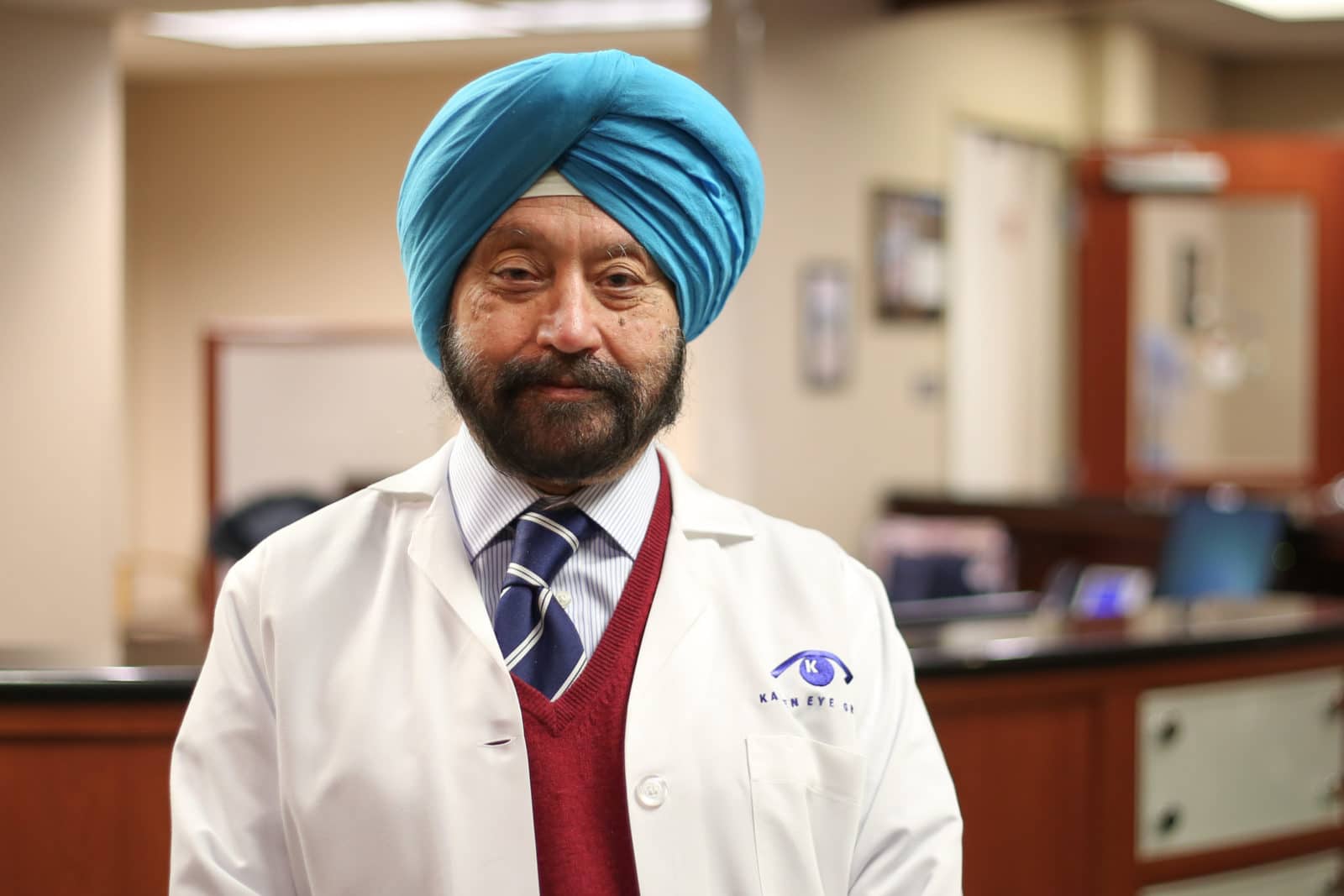 Dr. Verinder Nirankarijoined the Katzen Eye Group in 2018. He is a board-certified Ophthalmologist,Fellow of the American Academy of Ophthalmology and Diplomat of the American Board of Ophthalmology. He specializes in cornea-external diseases and complicated anterior segment surgery.Dr. Nirankari has been in practice for over years 38 years and has performed thousands of surgeries.
Dr. Nirankari attended medical school at the Medical College of Amritsar, India and completed his residency in Ophthalmology at the University of Maryland. He then went on to complete a fellowship in Cornea and External Disease at the University of Pittsburgh. He served as the Director of Cornea, Complicated Cataracts, and Refractive Surgery at Union Memorial Hospital and currently holds a Clinical Professorship of Ophthalmology at the University of Maryland.
Dr. Nirankari has received numerous accolades throughout his career, including the American Academy of Ophthalmology's Service Certificate and Honor Award and the Lois A. Young-Thomas Award for Excellence in Teaching. He also received a lifetime fellowship from the American Academy of Ophthalmology and is a member of the American Ophthalmological Society. His research focuses on the effects of deep corneal vascularization on corneal clarity, management of the intraocular lens and astigmatism after corneal transplantation, refractive and therapeutic use of crosslinking in keratoconus, ectasia and ocular infections and corneal graft rejection.
Outside of the office, Dr. Nirankari enjoys playing golf, traveling, reading about politics, economics and history and listening to classical music.